TCL 2019 spring new product launch was held in Shanghai on MAR 12th. This year, under the theme of 'Making Life Intelligent', TCL released its full-scene AI and the 4T Strategy which centered on the ecology of AI×IoT. Among a variety of new arrivals of full-scene AI products, TCL air conditioners was spotlighted, TR series floor standing in particular.

Driven by TCL full-scene AI intelligent engine, the launch of TCL TR series floor standing air conditioner demonstrated the true requirement of a smart life. To provide different wind speed, temperature and volume for different family members, the T-smart series is made of dual air outlet, providing two temperature zones with 3℃ differences in one living room. It can also operate with just one side of air supply to save energy.

TR series is equipped with smart body sensor, which can control the wind volume and speed automatically, and the air supply distance is intelligently switched intelligently to achieve direct blowing or indirect blowing to the designated area. Furthermore, the gentle cool wind mode and the wall redirection of air flow technology prevent blowing harsh wind to users. Air humidity and cleanliness are another two important issues of a comfortable living room. Under its smart control, the room can ben maintained at the right temperature and humidity.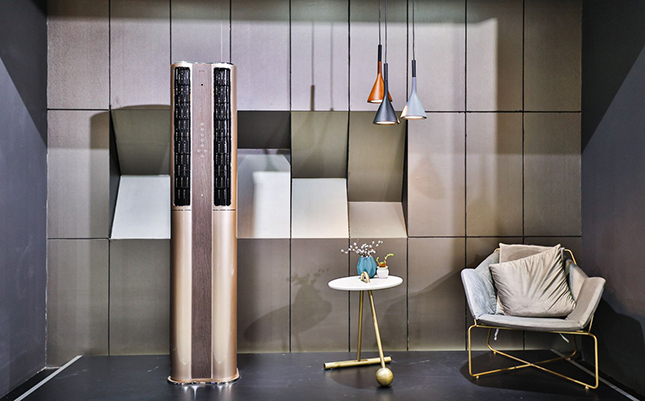 Its outstanding features also include the inlet air purification system, PM2.5 extermination, 55℃ high temperature self-cleaning technology, etc., providing excellent user-experience of air temperature, humidity, air flow, air cleanliness, energy-saving, and to provide the smart air that users would enjoy.